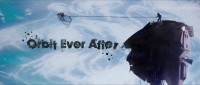 Orbit Ever After ist ein SF-Kurzfilm.
Inhalt: Nigel has fallen in love. But when you live in orbit, aboard a ramshackle space hovel with the most risk-averse family imaginable, it isn't easy to follow your heart – especially when the girl of your dreams is spinning around earth the wrong way!
Drehbuch/Regie: Jamie Magnus Stone
Darsteller: Thomas Brodie-Sangster, Mackenzie Cook, Bronagh Gallagher, Naomi Battrick
Länge: ca. 18min
Gute Unterhaltung!
---
Mit Start des Videos sendest du Daten an YouTube – es gilt die Datenschutzerklärung von YouTube
---
.